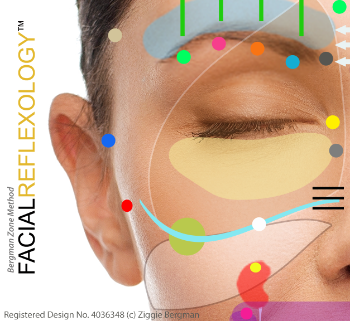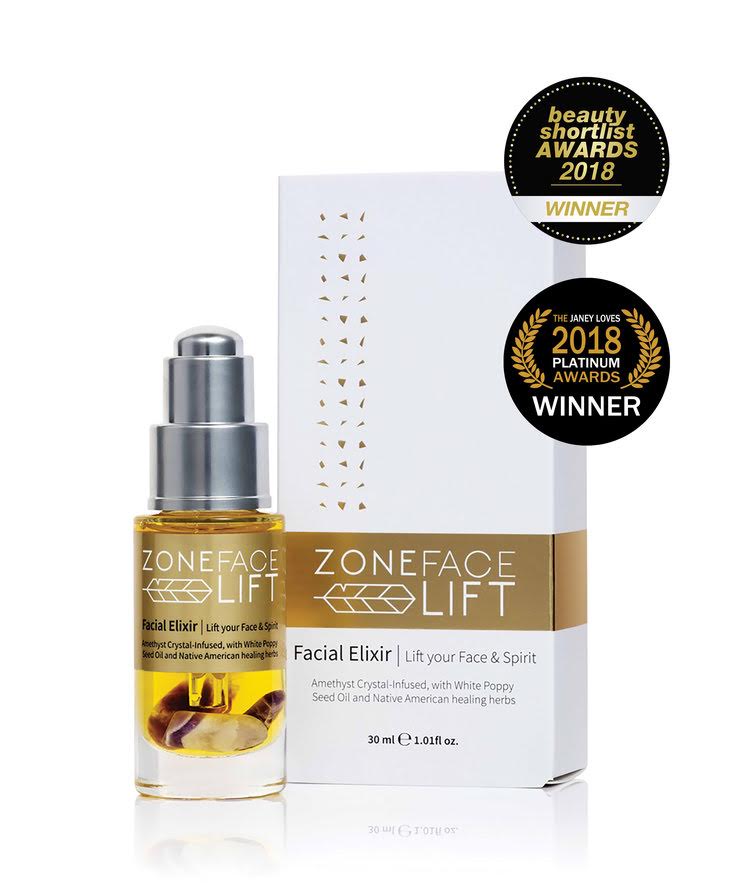 Facial Reflexology
I am trained in The Bergman method of Facial Reflexology. Ziggie Bergman, the founder of this technique, is a pioneer in modern Facial Reflexology and her innovative technique has resulted in her being a Reflexologist to many TV celebrities. The Bergman method was developed using a combination of Native American techniques and Asian body maps.
Facial Reflexology is a holistic Reflexology treatment carried out on the face. During Facial Reflexology gentle pressure is applied to the different Reflexology points on the face. These points are believed to relate directly to areas of the body.
Facial Reflexology promotes deep relaxation with the aim of reducing stress and assisting the body to heal and re-balance itself.
Facial Reflexology can be a wonderful therapy to help identify reflexes out of balance as it is carried out combined with reading the reflexes of the face.
Like Foot Reflexology, Facial Reflexology aims to reduce the symptoms and effects of many common ailments. It is a deeply restorative treatment and can help clients improve their health and well-being.
The face's proximity to the brain is key to the effectiveness of manipulating facial reflex points which directly connect to the body's neuro-pathways. It can be particularly useful for people suffering with neurological conditions by working closely with the central nervous system and the muscles of the face and head. It can also be beneficial in assisting to relieve muscle tension, mental strain, headaches and migraines.
As an added benefit to the treatment, Facial Reflexology has a wonderful effect on the skin. This is due to the fact that the treatment improves circulation and promotes lymphatic drainage and the elimination of toxins. Also, stimulating facial tissue helps strengthen layers of skin tissue improving skin tone and reducing muscle tension. The treatment stimulates the body's own healing mechanisms and can often result in clients looking better, younger, less stressed and having a healthy radiant glow.
Facial Reflexology treatments are carried out using a silky Amethyst Crystal-Infused Elixir which hydrates the skin. This award winning elixir was developed specifically for Facial Reflexology. As with all the products that I use in my treatment it is vegan.
Zone Face Lift Reflexology
Zone Face Lift Reflexology is a pioneering new way to age well naturally and can be thought of as a natural alternative to Botox and Fillers.
Like standard Facial Reflexology, the treatment combines traditional Reflexology techniques with ancient Native American healing techniques. It includes the use of specialist tools (including a massager inspired by the ancient Chinese Medicine technique of 'Gua Sha' combined with pressure point massage and facial cupping).
As with standard Facial Reflexology, Zone Face Lift Reflexology treatments are carried out using the award winning silky Amethyst Crystal-Infused Elixir developed specifically for Facial Reflexology.
Individual treatments can be booked but a series of 12 weekly treatments produces the best results.
This ground breaking treatment has generated a great deal of press coverage with beauty journalists giving it excellent reviews.
If desired, for an even more luxurious treatment and to give your face that extra glow, why not add a holistic facial to your treatment? This includes hot towels and the use of Neal's Yard Remedies products. There will be a slight additional charge.
Please see the treatment prices page for details of treatments and treatment plans available for Facial Reflexology and Zone Facelift treatments.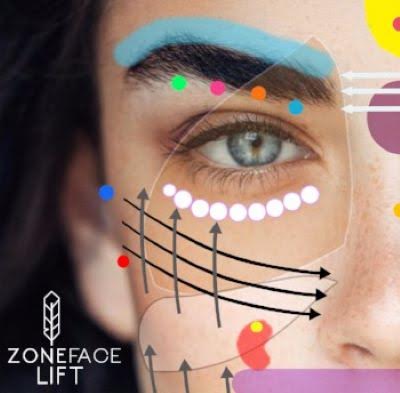 Book a treatment
Why not book yourself a treatment? We have taster treatments available for those curious to try it, or full treatments for those looking for a longer, more deeply relaxing session. Alternatively, try our combination treatment for a session of Facial Reflexology coupled with Indian Head Massage or traditional Reflexology.
Book a Facial Reflexology Treatment
Why not come and visit us in Talbot Green, opposite Llantrisant Business Park, within easy travel of Tonyrefail, Pontyclun, Beddau , Llantrisant, Rhondda, Church Village and Bridgend? Get in touch to book a Facial Reflexology treatment or purchase a Reflexology gift voucher for yourself or a friend.