What is Reiki?
Reiki is a Japanese word. Reiki can be described as 'universal energy 'or 'spiritual life force energy'. Rei can be translated to mean spirit or soul. 'Ki' means life force energy just like 'Chi' in China and 'Prana' in India.
When we refer to Reiki we refer to the form of healing practice developed in Japan by Dr Mikao Usui (1865-1926). After many years of study, he discovered a way of accessing and using this healing energy, and of passing this ability on to other people.
Einstein and later quantum physicists have explained that at quantum level everything that exits is energy. 'Ki' is the life force energy that runs through every living thing and when this is out of balance we become unwell.
The Reiki healing technique is based on the principle that the therapist can channel energy into the patient by means of touch. This energy is thought to activate the recipient's natural regenerative healing processes and therefore aids in the restoration of homeostasis.
The aim of a Reiki treatment is to restore physical and emotional well-being. It is a treatment for balancing, healing and harmonising every aspect of a person; mental, physical, emotional and spiritual.
Reiki can do no harm. It always works to the better and higher good of the recipient.
My interest in Reiki grew and grew during my years as a Reiki practitioner. I was always fascinated by what my clients had to say after receiving a treatment. And of course delighted that they were finding the treatments beneficial. This brought me to my decision to train to become a Reiki Master/ Teacher.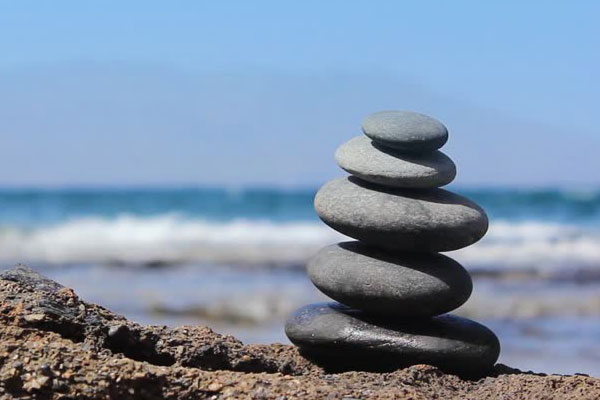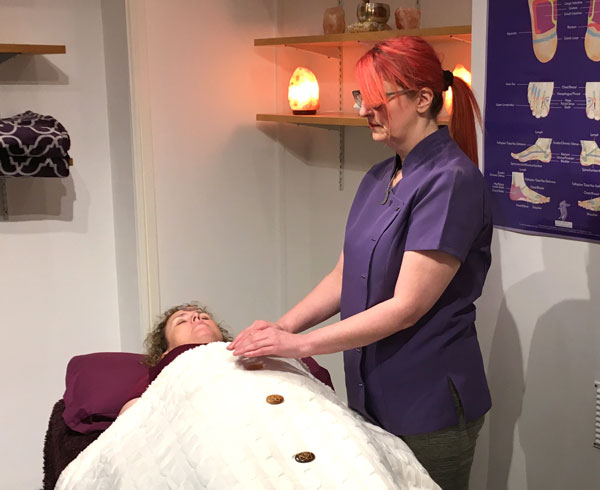 During your Reiki Treatment
Reiki is a gentle, safe, non-invasive, hands on, holistic therapy treatment.
You will remain fully clothed. It is best to wear comfortable clothing. You will need to remove your footwear and any jewellery. The treatment will take place on a massage table, or in a chair if you prefer.
During a Reiki treatment you will lie or sit comfortably and the Reiki practitioner will place their hands on or near the body, allowing the Reiki energy to flow.
Initial treatment:
This will include a confidential consultation in order to gather more information about your health. All personal information is stored securely. An initial treatment with consultation takes approximately 1 hour 15 minutes.
Subsequent treatments:
I tailor my treatments to meet the specific needs of the individual. Your treatment plan is therefore adjusted as your needs change and as the healing process progresses.
After your Reiki treatment
Most individuals feel very relaxed after a treatment.
Occasionally individuals experience a 'healing response' as part of the healing process. This can vary from person to person and can include an increased need for urination; changes in energy levels; feeling emotional.
I always advise that clients drink plenty of water after a treatment as this aids the healing process.
We can also combine Reiki with Reflexology and/or Indian Head Massage either as a 60-minute treatment or as an extra-long, deeply relaxing 90-minute treatment. See our Treatments for details.
Distance Healing is also available. Please contact me for more details.
Reiki Principles
Just for today, I will give thanks for my many blessings
Just for today, I will not worry
Just for today, I will not be angry
Just for today, I will work honestly
Just for today, I will be kind to my neighbour and every living thing
We are located in Talbot Green, opposite Llantrisant Business Park, within easy travel of Pontyclun, Llantrisant, Tonyrefail, Llanharry, Rhondda, Llanharran and Bridgend so why not contact us to book a Reiki treatment or purchase a Reiki gift voucher for yourself or a friend.