Reflexology Treatments
Balancing and relaxing holistic therapy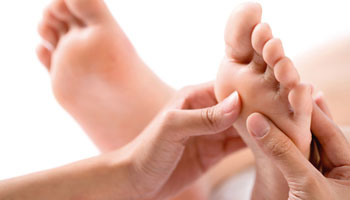 Reflexology Taster
30 minute taster treatment
Makes a great gift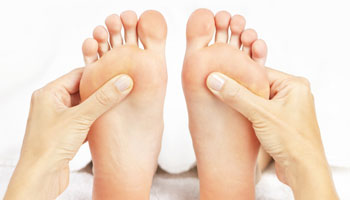 Full Reflexology Treatment
1 hour Reflexology treatment
Free 30 min consultation with 1st full treatment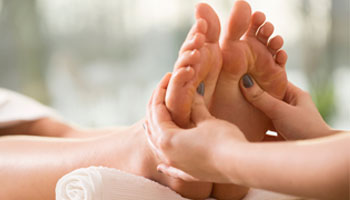 5 Treatments + 1 Free
Book 5 treatments and receive one treatment free
Best price for ongoing treatments
Combined Treatments
Get the benefits of two treatments in one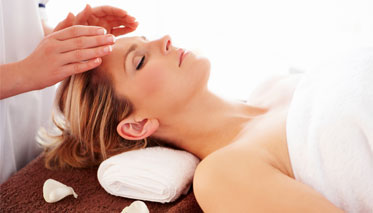 90-minute Combination Treatment
Reflexology with Reiki and/ or Indian Head Massage
Reflexology treatment combined with Reiki and/ or Indian Head Massage
Extra long, deeply relaxing treatment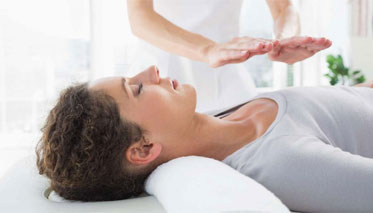 60-minute Combination Treatment
Reflexology treatment combined with Reiki and/ or Indian Head Massage
Get the benefits of multiple treatments in one.
Special Offer
Recommend a friend and save 20% off your next treatment.
What to Expect
During and after your treatment
During your reflexology treatment
You will need to remove your footwear and wear clothing that allows access to your feet and lower legs (unless it is a hand Reflexology treatment). The treatment will take place on a relaxing reclining chair.
Initial treatment:
This will include an in-depth confidential consultation form where I will gather information about your health and lifestyle. All personal information is stored securely. An initial treatment with consultation takes up to 90 minutes. This will enable me to customize a personal treatment plan to best meet your physical, mental and emotional needs.
Subsequent treatments:
I tailor my treatments to meet the specific needs of the individual. Your treatment plan is therefore adjusted as your needs change and as the healing process progresses.
After your reflexology treatment
Most individuals feel very relaxed after a treatment.
Occasionally individuals experience a 'healing response' as part of the healing process. This can vary from person to person and can include an increased need for urination; changes in energy levels; feeling emotional.
I always advise that clients drink plenty of water after a treatment as this aids the healing process.